Today we continue to apply the same philosophy of innovation drawing advantage from the most modern technology and equipments: conception, drawing of building of machines and tools; CAD-CAM technology, CNC machining, electronic board assembling and programming, spark-erosion, injection molding and extrusion of polymers, high frequency welding, are all available inside of our company. We are happy to place all these resources of equipments and experience at our customer's disposal.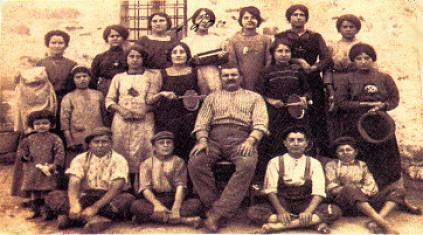 Larciano 1914
Celestino Spinelli (centre), his wife holding the baby Renzo Spinelli (father of the actual president of FIMM, Dr. Ing. Enrico Spinelli) and the other children Fabio (15) Vasco (2) Brunetta (12) and Diva (9).
A group of workers shows the hand stitched brushes, the scissors used to trim the fibers and the wire used for stitching.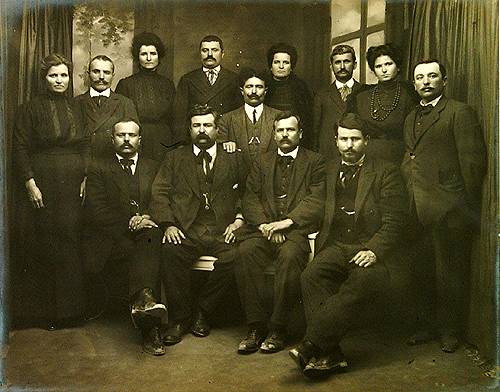 Larciano 1922
Celestino Spinelli, his wife and a group of relatives and collaborators.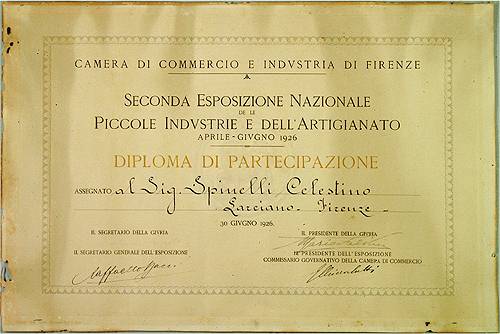 Florence 1926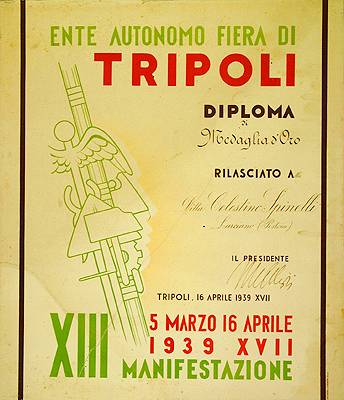 Tripoli Gold Award, 1936